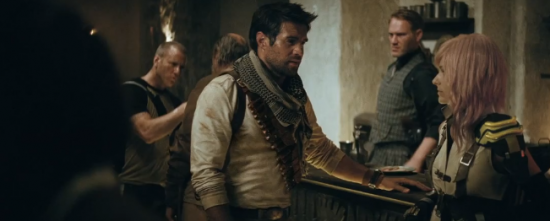 So so sony !!
Imaginez, les protagonistes des jeux cultes de ces dernières années d'Assassin's Creed, Portal, inFamous, God of War, Uncharted, Metal Gear Solid, LittleBigPlanet, Call of Duty, Resistance, Final Fantasy XIII, Twisted Metal, Dead Space, F.E.A.R., NHL, NFL, Hitman, Killzone, Bioshock, Tekken, Ratchet & Clank et bien plus encore dans un publicité de près de 2 minutes.
Sony l'a fait.
Dans le cadre de sa stratégie Long Live Play, la marque japonaise vise à promouvoir la baisse de ses prix et surtout à mettre en avant les sorties de ses jeux emblématiques.
Cette vidéos est juste top. Qualité incroyable, personnages interprétés avec un réalisme époustouflant, cette publicité ne devrait pas être diffusée en tv, mais qui sait…
Enjoy !